SKILLS FUTURE CREDITS
Steps to apply for your SkillsFuture Credits claim
Step 1: Register with us via email on sg@empirecode.co or call/WhatsApp +65 8145 5004 with the applicable course chosen and your full name as per NRIC. We will send you an invoice to submit your claim within 2 working days. For SkillsFuture, we run 15-hour courses for SG$500.

Step 2: Go to the SkillsFuture claims portal and login with your Singpass. You will see the amount of credits you have available on the top right.
Step 3: Scroll to the bottom of the page. Search and select Empire Code under Training Provider.
Step 4: Select the course you are taking and use our invoice to submit a claim. You do not have to pay us, SkillsFuture will pay us directly. However, if you do not have sufficient credits for a SG$500 course with us, SkillsFuture will require a receipt a payment included in your submission for the balance owing to us.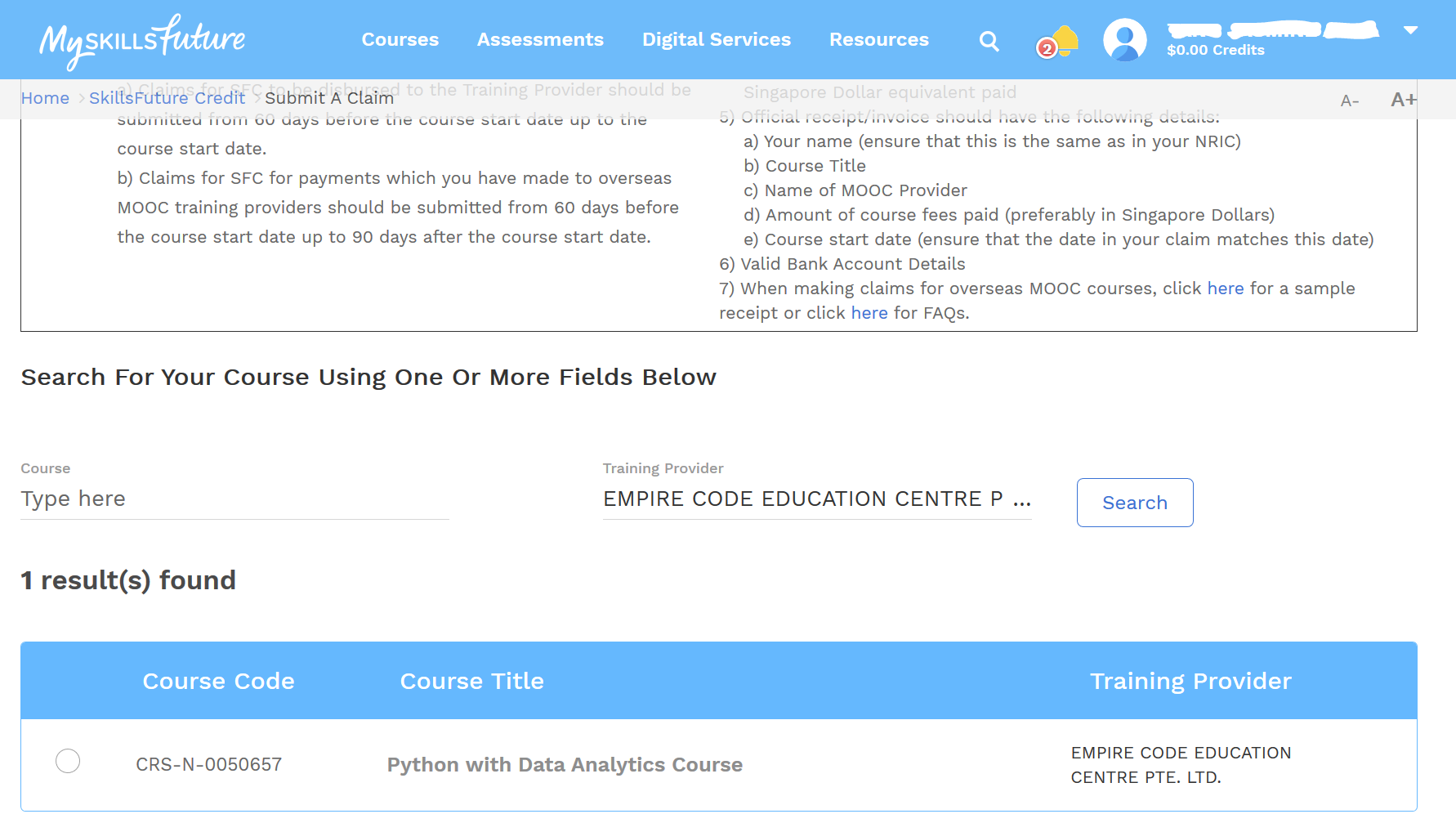 .
IMPORTANT INFORMATION
Claims will be approved within 1 to 3 working days and we will notify you once SkillsFuture informs us.
If your claim is rejected, you will receive a notification via email or SMS from SkillsFuture.
It is advisable to login to the SkillsFuture claims portal prior to registration if you are unsure of the amount of credits you have.