The Company
Empire Code was founded in 2016 as a coding education center. We have expanded since within the tech industry and now comprise of Empire Code Education for computer science training, Empire Code Launchpad for software development, and Empire Code Loves Back our social enterprise.
Vision: Empire Code advocates inclusivity in our tech era. We believe that everyone can learn to code.
Mission: To align ourselves with global plans to equip our future thought leaders with crucial skills as coding has become one of the most valuable job skills across industries.
Values: Empire Code runs a stringent hiring and training program. Our team members are in-line with our culture through our core values: trustworthy, patient, communicative, adaptable, professional, and willing to share ideas.
Read our Terms & Conditions and Privacy Policy.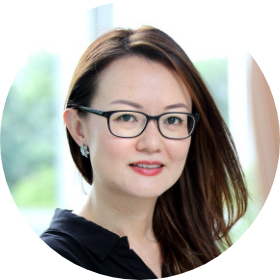 Felicia
Co-Founder, Head of Education
Felicia's path to her current expertise differs from many in the world of technology. Felicia started her career as a tax consultant at Deloitte, and left the corporate world pricing financial instruments for Tier 1 investment banks in London and Singapore to join the coding education industry. Felicia is now one of the leading experts in the field of block-programming, a true inspiration! Felicia was inspired by her mother, an avid Singapore Ministry of Education math, design & technology teacher of 40 years. Felicia believes everyone should learn to code at the earliest opportunity.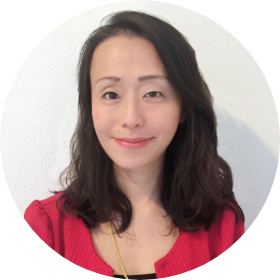 Jasmine
Co-Founder, Head of Launchpad & Loves Back
An Aerospace Engineer by trade, Jasmine first gained exposure to programming and data analytics at university and during her banking days in London. Jasmine has 12 years of experience in the financial industry from London to Singapore, with her previous role as Executive Director at Goldman Sachs as a Private Wealth Advisor. Prior to banking, Jasmine started her career at Singapore Technologies Aerospace, having earned a 2nd class upper honours degree in Aeronautical & Aerospace Engineering from the University of Glasgow in the U.K.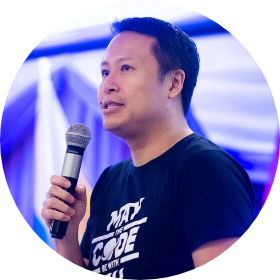 Eric
Partner, Head of Holdings & Group Operations
Eric joins as partner with strong expertise in the tech sector, having spent 7 years with then tech startup Betfair Group in London, now listed on the London stock exchange. Eric's industry experience includes technology infrastructure, product integration and bespoke web development for SMEs. Born in Sweden of Hong Kong descent, Eric's career has taken him from Gothenburg to London, Bangkok, and JP Morgan in Singapore. Eric believes that coding is a necessary skill of the future.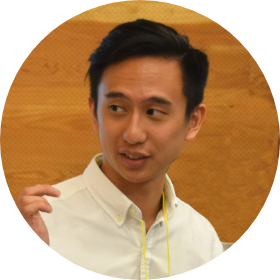 Aaron
Chief Human Resources Officer, Gaming Curriculum Expert
With legal and human resource expertise, Aaron manages HR affairs for the entire Empire Code group of companies. Aside to this, Aaron takes pride in educating and creating computer science gaming content for students, such as in Minecraft: Education Edition and Lua for Roblox Studio. An American citizen, Aaron graduated with a degree in politics from the University of Maryland in the United States.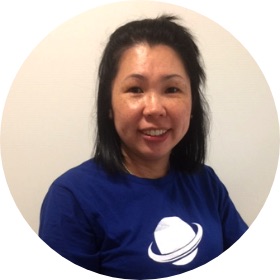 Jen Mie
Partner, Head of UX, UI & Graphic Design
Jen has over 2 decades of expertise in interactive and graphic design. Her experience comes from working for top software development companies in London and Perth, which has allowed her to work with many leading brands in the United Kingdom, Australia and Internationally. An Australian citizen, Jen graduated from Curtin University in Western Australia with a Bachelors degree in Design, majoring in Multimedia.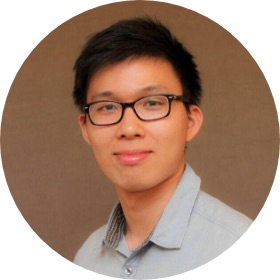 Shi Kai
Partner, Chief Technology Officer
As a Singapore graduate scholar of highest distinction in Computer Science from Nanyang Technological University, it is hard to believe that Shi Kai was once afraid to pick up coding as a child. A full stack developer, Shi Kai takes the helm as CTO in Launchpad. An absolute genius with an aim to demystify that programming is scary, Shi Kai believes that computer science should be made easy to learn, especially for kids.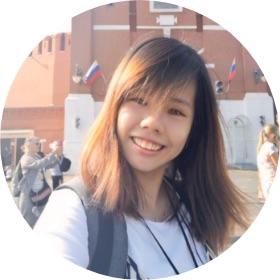 Amber
Curriculum Development, Senior Trainer
Amber's career began as a teacher with the Early Childhood Development Agency of Singapore. Prior to joining Empire Code, Amber was an early childhood educator to children as young as a month old to 6 years old for several years. Amber believes in nurturing the next generation by providing them with the necessary skills and right foundation for long term growth. As an enthusiastic educator, Amber makes learning fun for all children. "Learning to code is not difficult when children are having fun!", is Amber's favourite quote.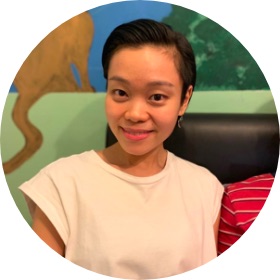 Kitty
Loves Back Manager, Senior Trainer
Kitty holds postgraduate certifications in special educational needs and counselling. She joins us from the philanthropy Brahm centre and had spent several years teaching children at the Dyslexia Association of Singapore. Kitty learnt JavaScript years earlier as an extra-curricular and discovered a passion in imparting the knowledge of computer science to children. Kitty attended Ashbourne 6th Form College in London and graduated with a double major in English literature and history with 2nd class upper honours from the Universtiy of Buckingham in the U.K.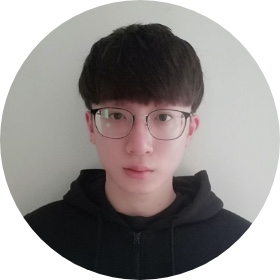 Joe
Software Developer
Joe's journey with Empire Code started as early as an industry attachment with us through PSB academy. Now with a 1st class honours degree in Computer Science from Coventry University and a Diploma in Electrical & Computer Engineering from Ngee Ann Polytechnic, Joe takes the role of Software Developer with Launchpad. During his leisure time, Joe watches videos on AlgoExpert and competitive algorithm shows by Google and Facebook. Problem solving and being able to pass knowledge to others allows him to have the sense of accomplishment.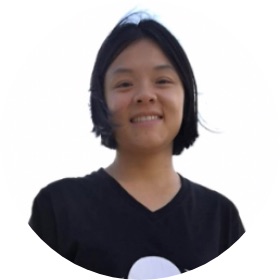 Stephanie
Senior Trainer
Stephenie started her journey as Empire Code's very first block-programming trainer in 2016. Stephenie's career began in Investment Banking, where she worked in Malaysia, Singapore and London for a decade. As a passionate educator, Stephenie homeschools her children. Stephenie's biggest belief in education is to ensure that all learning is kept fun and interactive.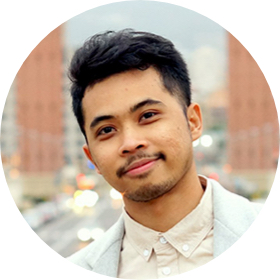 Tri
Business Manager, Trainer
With a Mathematics bachelors degree and master's degree in Education & Community Development from the University of Toronto in Canada, Tri is committed to student success inside the classroom and in real life. Tri supports our education expansion plans in Indonesia and Malaysia, whilst aiming to combine coding and mathematics within our curriculum.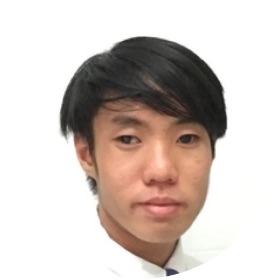 Joshua
Digital Marketing
Joshua started his journey at Empire Code as a frontend web and curriculum developer. Joshua's passion for writing came from his love of listening to audiobooks as a child, a habit he picked up as his vision deteriorated due to congenital glaucoma. Joshua has a Diploma with merit in Marketing from Temasek Polytechnic, and is now an APB scholar at Singapore Management University. During his spare time, Joshua inspires the blind community through public speaking.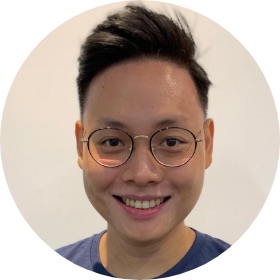 Ernest
Project Consultant
Ernest has 8 years of experience in the software development industry as a frontend developer and project director. His experience in web app interactivity functionalities is vast, with projects for BreadTalk, HBO, Vivocity, Millenia Walk, Suntec, Singapore Tourism Board, OCBC and many more. Ernest holds a degree in Electrical and Electronics Engineering from Nanyang Technological University.