The Company
Empire Code was founded in 2016 as a coding education center. We have expanded since within the tech industry and now comprise of Empire Code Education for computer science training, Empire Code Launchpad for software development, and Empire Code Loves Back our social enterprise. Empire Code Education is a Singapore Ministry of Education (MOE) approved private school, with teachers holding MOE approvals and Microsoft Minecraft education certifications to teach in local and private schools.
Vision: Empire Code advocates inclusivity in our tech era. We believe that everyone can learn to code.
Mission: To align ourselves with global plans to equip our future thought leaders with crucial skills as coding has become one of the most valuable job skills across industries.
Values: Empire Code runs a stringent hiring and training program. Our team members are in-line with our culture through our core values: trustworthy, patient, communicative, adaptable, professional, and willing to share ideas.
Read our Terms & Conditions and Privacy Policy.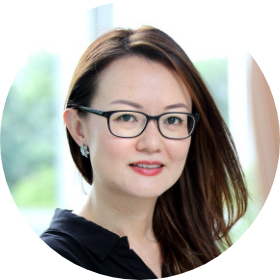 Felicia
Co-Founder, Head of Education
Felicia is one of the leading experts in computer science education for beginners and has been invited to speak about her commercial and philanthropic work in education across ASEAN, Hong Kong and Japan. Felicia is inspired by her mother, Madam Swee, who was a Singapore Ministry of Education mathematics, design & technology teacher for 40 years. Madam Swee now sits on the board of Empire Code Education as consultant. Felicia heads up the education team, where she promotes early childhood education and the upskilling of adults. Learning should be for everyone she believes, regardless of age.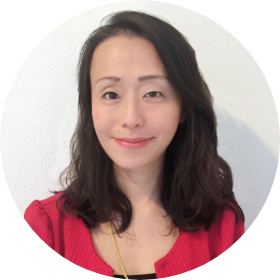 Jasmine
Co-Founder, Head of Sales & Software Development
Jasmine has 12 years of experience in the financial industry from London to Singapore, with her previous role as Executive Director at Goldman Sachs in sales. Prior to this, Jasmine started her career at Singapore Technologies Aerospace, having earned a 2nd class upper honours degree in aeronautical & aerospace engineering from the University of Glasgow. With her sales and engineering experience, Jasmine heads up the digital marketing and software development team. Her main focus is on building customised solutions and content management systems for government bodies, corporates and philanthropies.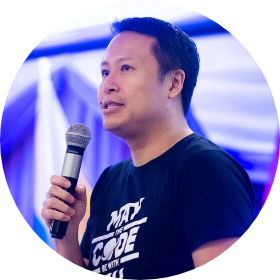 Eric
Partner, Head of Loves Back & Group Operations
Eric has strong expertise in the tech sector, having spent 7 years with tech startup Betfair Group in London, now listed on the London stock exchange. Eric's industry experience includes technology infrastructure, product integration and bespoke web development for SMEs. Born in Sweden of Hong Kong descent, Eric's career has taken him from Gothenburg to London, Bangkok, and JP Morgan in Singapore. Eric believes that digitalisation is key for ASEAN economically, and is a strong advocate in upskilling the people in the region with digital literacy and digitalisation skills.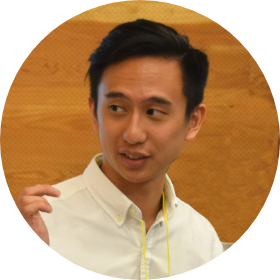 Aaron
Gaming Curriculum Expert, Microsoft Certified Trainer
Aaron takes pride in creating computer science and game development curriculum for Empire Code, Microsoft and schools in ASEAN. To add, he enjoys educating students and teachers, and has been a lead trainer for the Singapore Prime Minister's Office, Microsoft's trainers across the Asia Pacific and major philanthropies in ASEAN. An American citizen of Taiwanese descent, Aaron spent most of his childhood in Bali and the Maldives, before he graduated from the University of Maryland.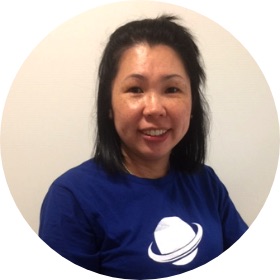 Jen Mie
Partner, Head of Design
Jen has over 2 decades of expertise in interactive and graphic design. Her experience comes from working for top software development companies in London and Perth, which has allowed her to work with many leading brands in the United Kingdom, Australia and internationally. An Australian citizen, Jen graduated from Curtin University in Western Australia with a Bachelors degree in Design, majoring in Multimedia. Jen heads up the graphic design team which works on information architecture, UX/UI design and digital marketing campaign design.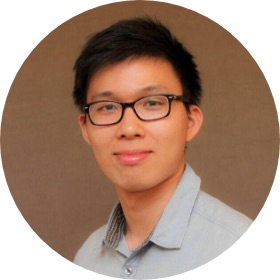 Shi Kai
Partner, Chief Technology Officer
As a Singapore government scholar of the highest distinction, first class honors and masters degree holder in Computer Science from Nanyang Technological University and Northwestern University, it is hard to believe that Shi Kai was once afraid to pick up coding as a child. A full stack developer with a powerful skill-set in scenario analysis, Shi Kai takes the helm as CTO in Launchpad. An absolute genius with an aim to demystify that programming is scary, Shi Kai believes that computer science should be made easy to learn, especially for kids.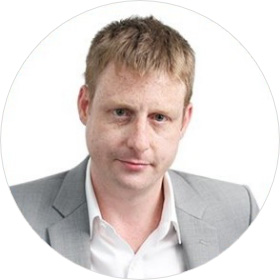 Nick
Senior Consultant
Nick is senior consultant at Empire Code Launchpad, where he provides technical thought leadership and strategic planning consultancy services to clients. Nick's career in IT began in the UK over 20 years ago at LloydsTSB Bank. He then became Chief Information Officer at Allianz, where he led over 300 people, the processes and technologies for Allianz till 2015. Nick founded RedSky Digital, with offices now across Asia and Australia. RedSky trades as Empire Code Launchpad in Singapore, Empire Code Limited in Hong Kong, and Code With Us Sdn Bhd in Malaysia.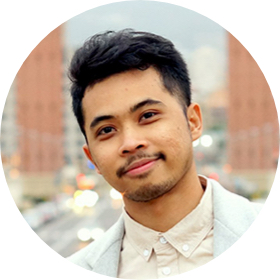 Tri
Country Head Indonesia
Tri is a government scholar with a Mathematics bachelors degree and master's degree in Education & Community Development from the University of Toronto in Canada. As a team manager, Tri teaches his team to help students think outside the box, and be successful in their learning journey inside and outside of the classroom. As a senior trainer, Tri supports the teaching of Empire Code's computer science, mathematics and science program, and curriculum development of our digital skills program. With his fluency in Bahasa, Tri also supports our expansion in Indonesia and Malaysia through digital marketing and virtual events.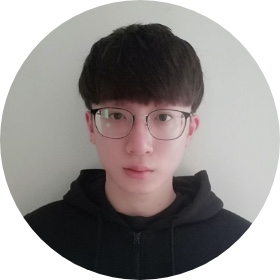 Joe
Software Developer, Team Lead
Joe's journey with Empire Code started as early as an industry attachment whilst at university. Now with a 1st class honours degree in Computer Science from Coventry University, Joe takes the role of Software Developer and Team Leader with Launchpad. During his leisure time, Joe watches videos on AlgoExpert and competitive algorithm shows by Google and Facebook. Problem solving and having the ability to train his team, allows him to have a sense of accomplishment. It is indeed a privilege if you have Joe as your manager, he'll patiently guide you along for you to achieve your goals.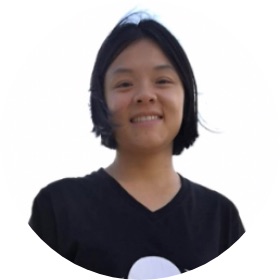 Stephanie
Senior Trainer
Stephenie started her journey as Empire Code's very first block-programming trainer in 2016. Stephenie's career began in Investment Banking, where she worked in Malaysia, Singapore and London for a decade. As a passionate educator, Stephenie homeschools her children. Stephenie's biggest belief in education is to ensure that all learning is kept fun and interactive.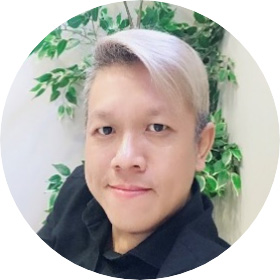 Isaac
Sales Executive
With over 20 years in sales experience, Isaac joins our software development team as Sales Executive. His initial experience in sales started during his high school days, where he sold Christmas cards door-to-door during the school holidays. Since then, he's worked for Knight Frank, and has led a sales team in the crowdfunding sector, where he raised capital from private investors for local companies. Isaac now supports our customised software and SaaS product sales initiatives.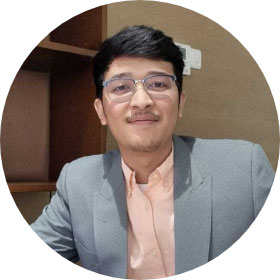 Albi
Software Developer
Once a programming teacher at his college's computer lab, Albi now holds a bachelor's degree in Computer Science from STMIK Jakarta. He's a keen learner who has taken a serious step in developing his skills professionally. Albi is confident in his ability to carry interesting ideas for technology advances and was the first runner up in a software development competition organized by Gunadarma University.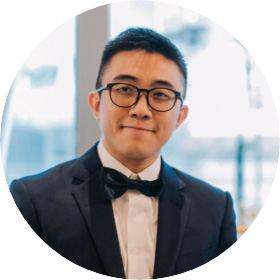 Kenneth
Trainer
With a diploma from London Teacher Training College, a degree from National University of Ireland and a diploma in business enterprise technology from Nanyang Polytechnic, Kenneth joins us as trainer. His passion is in teaching with a philosophy that each child is unique, therefore they learn and thrive at their own pace.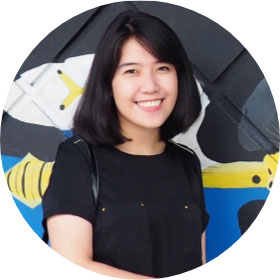 Daisy
Trainer
With a bachelor's degree in Engineering, Daisy was a once a Bioprocess Engineer who found her passion in teaching children. She has been a professional teacher for over 8 years and provides fun methods for children to learn. With the 4.0 industrial revolution, Daisy believes that digital and technology literacy are crucial skills for the future.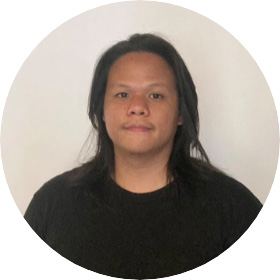 Bondhan Rimang
Game Animator, Designer
With more than 3 years of experience as an English interpreter, translator, ESL Tutor & IELTS trainer, Bondhan discovered the importance of helping children develop multiple language skills from a young age. With a keen interest in the world of technology, Bondhan started learning computer science skills to help children. He is now our computer science trainer and game animator designer.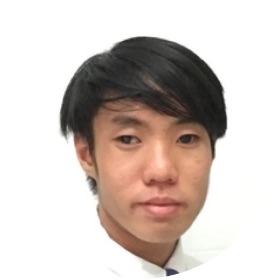 Joshua
Digital Marketing
Now a digital marketing copywriter, Joshua started his journey at Empire Code in various other roles – frontend web design and curriculum development. Joshua has a Diploma with merit in Marketing from Temasek Polytechnic and received an APB scholarship at Singapore Management University. Joshua's passion for writing came from his love of listening to audiobooks as a child, a habit he picked up as his vision deteriorated due to congenital glaucoma. During his spare time, Joshua inspires the blind community through public speaking. Singapore's Channel News Asia loves him!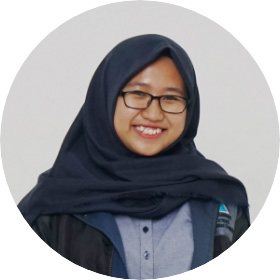 Alifa
UX/UI & Graphic designer
With a Bachelors degree in Information Systems, Alifa joins us as UX/UI and graphic designer. Alifa believes that "good tech" should be accessible to all. In 2019, Alifa's team won 1st place in the Future Ready ASEAN competition for their work on how facial recognition using Azure's Face API, can be used in achieving the sustainable development goals aligned with Grab's focus on green transportation. The competition was organised by Microsoft, ASEAN Foundation and Empire Code, and held in Bangkok across 10 ASEAN countries.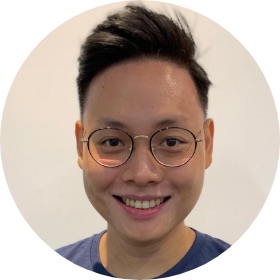 Ernest
Software Project Consultant, Trainer
Ernest has 8 years of experience in the software development industry as a frontend developer and project director. His experience in web app interactivity functionalities is vast, with projects for BreadTalk, HBO, Vivocity, Millenia Walk, Suntec, Singapore Tourism Board, OCBC and many more. Ernest holds a degree in Electrical and Electronics Engineering from Nanyang Technological University.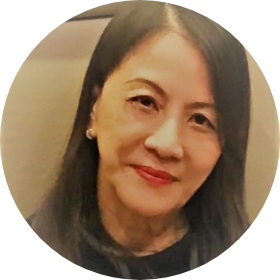 Christina
Centre Manager
Christina holds a Masters in Business Administration from the University of Southern Queensland and an Advanced Diploma in Computer Studies, majoring in Business Computing. She joins us as Centre Manager and brings with her a wealth of experience in the hospitality and education industries as well as the Singapore Public Service. Christina's adaptability and strong sense of responsibility has seen her take on several management positions where she has led teams in managing various functions in the areas of finance, human resource, operations, and administration.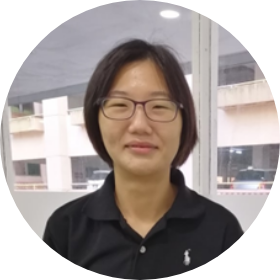 Jessena
Trainer
As a Masters graduate in Environmental Science & Engineering, and an animal lover, Jessena has a passion to combine environmental awareness and her love for animals with technology. Her purpose is to not only teach coding to children, but to also educate them in appreciating and protecting the environment. Jessena loves upskilling in the field of computer science often, as it's a constant reminder to her to learn, educate and have fun at the same time!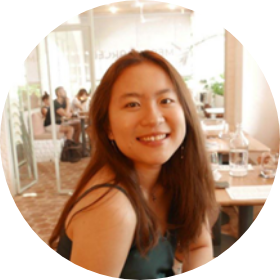 Sherine
Sales & Marketing Executive
With career aspirations in marketing, and interest in technology education, Sherine joined Empire Code Education as a freelance sales assistant whilst at university. Now a graduate with a degree in Life Sciences and a minor in Psychology from the National University of Singapore, Sherine joins us as sales and marketing executive in Empire Code.