ASEAN MINECRAFT CHAMPIONSHIP REGISTRATION
The Heritage Immortalised Minecraft Championship is back this year. Have your child participate in this event to boost their DSA portfolio, or join for the education experience! Participants are to build and code a UNSESCO World Heritage Site this year. Empire Code's 4 participants in 2021 made it to the top 20 in the Junior Category last year and walked away with a medal each.
COMPETITION THEME
Sustainable Tourism at World Heritage Sites
COMPETITION DETAILS
3 Categories for ages 7 and above
Submission Deadline: Sunday 7 August 2022
Open to all students and teachers
Team Requirements: 2 to 5 participants per team
BENEFITS FOR YOUR CHILD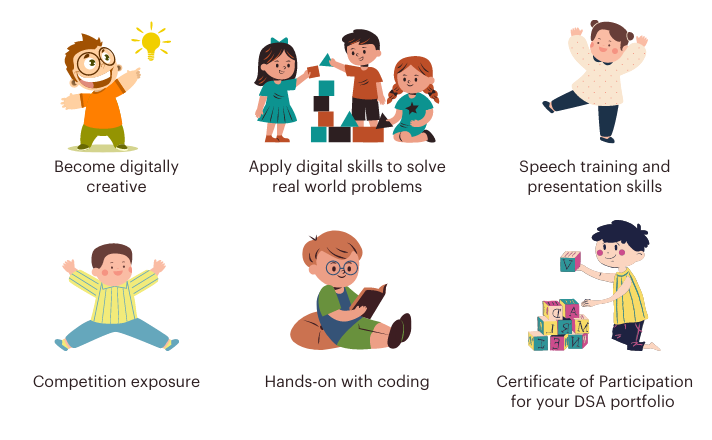 WHAT IS MINECRAFT:EDUCATION EDITION?
Minecraft:Education Edition is a game-based learning platform to learn Computer Science and build skills like collaboration , creative problem-solving, and communication.
MEET 2 OF OUR WINNERS FROM LAST YEARS COMPETITION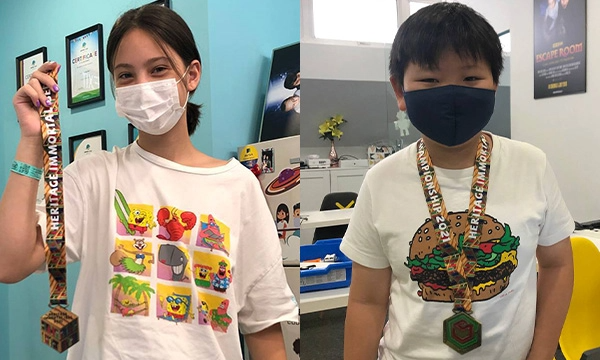 COMPETITION PREPARATIONS
● 10 hours of competition prototype build lessons (for existing Minecraft:Education students)
● 20 hours of competition prototype build and code lessons (for new Minecraft:Education students)
● All coaching sessions can be deducted from our credit packages
COMPETITION COACHING FRAMEWORK
● Learn to use building materials and understand its properties
● Structure planning before you build
● Learn the coding required to improve your build
● Learn to present your build to judges
● Video Editing Tools and techniques
● Tips and Tricks
After your submission, you will receive a confirmation email. If you don't receive the email, please contact us at hello@empirecode.co
*By submitting the form, you agree to our Terms and Conditions