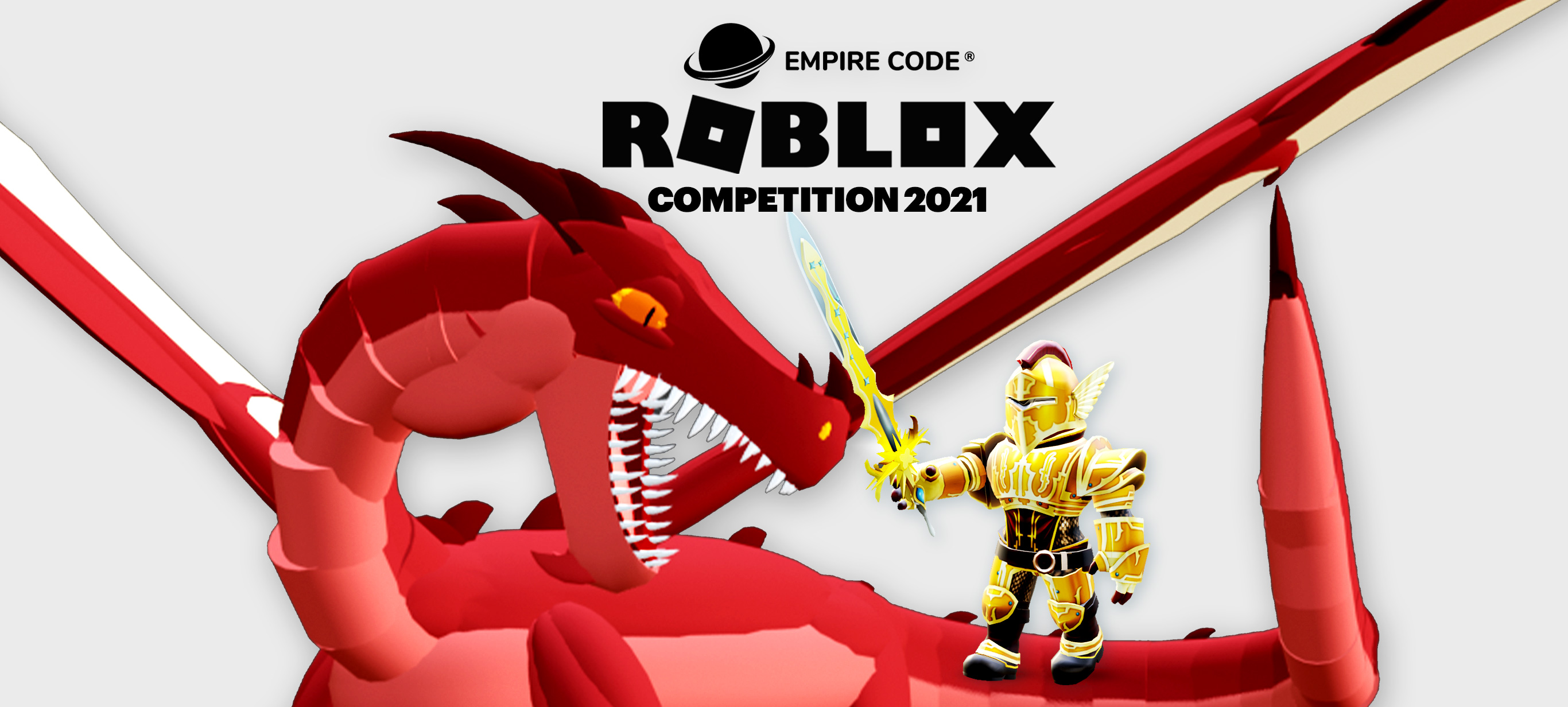 Roblox Competition Registration
Join the Empire Code Roblox Game Development Competition and stand a chance to win
SG$1,000 worth of ROBUX AND GAMING GEARS!
COMPETITION DETAILS
Awards Presentation: 29 December 2021
Location: Online
Further competition details will be emailed to all registered participants.
REGISTRATION DETAILS
Submission Closes: 22 December 2021, 11:59 AM
Registration Fee: SG$30
Residency Of Participants: Singapore & Indonesia ONLY
*Ages Permitted: 8 to 18 years old (Year of Birth 2003 to 2013)*
COMPETITION THEME
Build and code your very own KINGS & DRAGONS game in Roblox Studio.
PRIZES

Champion
Nintendo Switch & 5,000 ROBUX
1st Runner Up
Gaming Keyboard with Mouse & 3,000 ROBUX
2nd Runner Up
Gaming Headset & 3,000 ROBUX

E-certificate of participation provided for all qualifying submissions.
SCORING
Creativity 15%
Overall presentation of the game and ability to adhere to the theme.
Building 20%
Ability to build models from scratch. Imported models from libraries are not permitted and will
result in disqualification.
Gameplay 20%
How the gameplay feels through User Interface and User Experience design. Points will be
deducted for bugs or output errors.
Presentation 15%
Performance during Recorded Presentation and the ability to clearly present their project in English,
which includes how the models are built, and how the codes work in Roblox Studio.
Coding 20%
Minimum of 3 scripts required.
Popularity 10%
Number of Likes on YouTube
HARDWARE & SOFTWARE REQUIREMENTS
Hardware: Computer/laptop with internet connection
Software: Roblox Studio
After your submission, you will receive a confirmation email. If you don't receive the email, please contact us at hello@empirecode.co
*By submitting the form, you agree to our Terms and Conditions