Roblox Game Development 2023 Registration
The ASEAN Game Development Competition returns this year with an exciting Science theme! Get ready for a chance to win incredible prizes, including up to SG$1,000 worth of prizes (Robux, coding classes, and more). It's time to challenge fellow young coders from across Singapore, Malaysia, and Indonesia as you dive into the world of Roblox Studio and create your own science-inspired games.
Our competition aims to inspire students in coding, game development, and STEM (Science, Technology, Engineering, and Mathematics). Participating in this competition can also enhance your child's portfolio for their Direct School Admission (DSA) applications. However, please note that slots are limited, so don't miss out – sign up now to secure your spot in this exciting competition!
COMPETITION DETAILS
Date of Competition: 25 November 2023, Saturday
Timing: 9am – 4.30pm
Location: Physical (for Singapore), Online (for other countries)
Theme: Science (Animal Kingdom)
Age Group: Ages 9 to 12
Competition Format: Individual
Registration Deadline: 15 November 2023
Early Bird Registration Fee: $50 (includes lunch & 7-day free Ottodot Roblox Game Trial)
BENEFITS FOR YOUR CHILD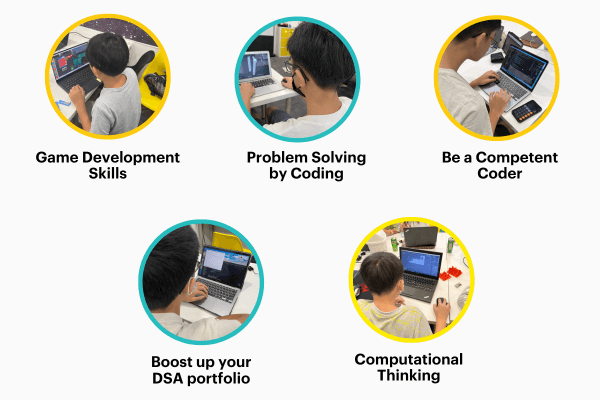 COMPETITION PREPARATIONS
● For new students: 20 hours of competition training
● For students who have completed Roblox Coding Level 1: 10 hours of competition training
Registration Form
If your child is not an existing Empire Code student and you are unsure if coding is suitable for your child, sign up for our 30-minute Roblox coding trial session or competition assessment at our Novena Campus for FREE! Whatsapp us at +65 8145 5004 to book!