Our LEGO Robotics Classrooms In Action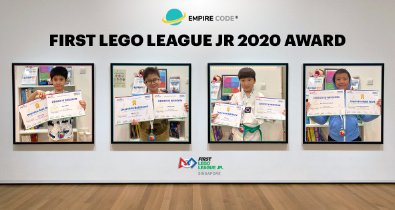 2020 First LEGO League Jr.
Our team comprising of Eaden, Gordon, Jihu and Wee How, built a marvellous model with an earthquake-proof foundation, which could tackle climate change issues such as the greenhouse effect and won the Cooperative Model Award.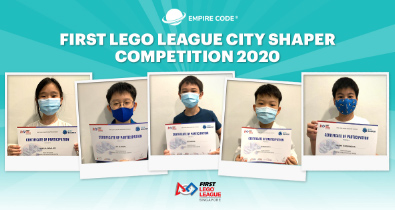 2020 First LEGO League
Our City Shaper team comprised of Aurelia, Leo, Nathan, Sean and Quinn. They chose to understand Singapore's historical Nicoll Highway collapse and how drones can be used to prevent such structural incidences from occurring again.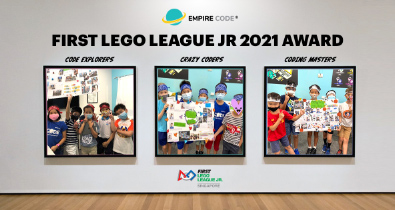 2021 First LEGO League Jr.
All 3 of our teams walked away with an award each! Code Explorers comprised of Zachary, Emilie, Yu Heng, Luke and Aiden. Coding Masters comprised of Chase, Alexander, Xavier, Si Kai and Abhay. Crazy Coders comprised of John-Paul, Mason, Oksana, Rui Xuan and Cameron.

Curriculum Outline by Course Level
Q: Can my 4 year old join LEGO Robotics?
A: Not as yet, however, if your kid is able to use an iPad or is proficient with building traditional LEGO bricks, we can try a 1-hour trial class to understand your kid better. We suggest you look through our other programs as well. Please click here for Cubetto or ScratchJr.
Q: How long will the students finish each level?
A: Between 40 and 60 hours, depending on the child's needs. We run an individualised learning method, which enables students to learn at their own pace and progress according to their ability. This helps them become independent programmers in the future.
Q: Where are the available class locations?
A: For Singapore there is a choice of our Tanglin campus for all courses.